not-safe-for-work
manipulations crossover;
2 dean/buffy, 1 dean/faith, 1 sam/faith
( proceed with caution, hot )
1 x Buffy Summers
1 x Buffy + Dawn Summers
in sizes 800x600 1024x768 1280x800 1440x900 1680x1050, if you would like another size made please ask.
For Personal use only, please save to your computer to save my bandwidth.
Please do not remove my watermark
Please do not re-post anywhere else
Comments are welcome
Previews:
You make me smile @
hellish_media
A Spike manip for everybody, not my best work but i love the base.
Teaser: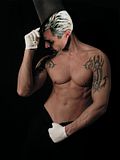 Here at my journal